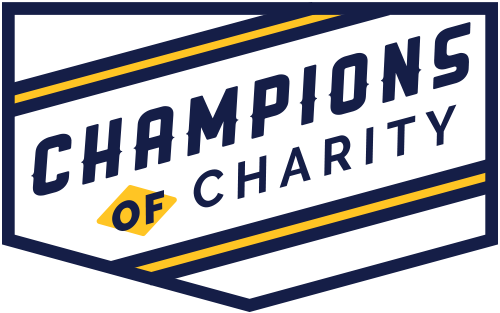 Champions of Charity was founded as a way of accomplishing 2 things:
Help non-profit organizations connect with more donors so that they can effectively help more people in the community.

We do this by creating video and podcast at the Wealth Woman's expense. These then get pushed out to the Wealth Woman subscriber list. Many of our clients are philanthropically inclined – they are looking for opportunities to give.
These same videos/podcasts are gifted to the non profit so that they may send them to their own database to re-engage existing givers, and hopefully find new ones. These can be used by the non profit in any way they deem helpful.
For each new subscriber who comes to us from a non-profit we have featured, we will make a donation back to the non profit.

Recognize key board members, volunteers, and employees for their service and impact on the community around them.

As our clients, friends, and fellow community members work to make the world a better place, we want to recognize them for their service. Each podcast will feature someone who has made a big impact on a non profit's ability to reach more people. Often times we feature the founder or Executive Director, a board member, a volunteer.
We also want to recognize someone whose life has been impacted by the non profit. We believe in a growth mindset. As people in our community are taking steps to make their own lives better, we want to recognize them and their success, so that others may be inspired by their progress.